Dive the Galapagos aboard the Galapagos Sky

February 17, 2018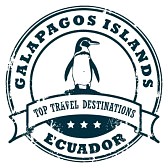 • Deluxe Cabin $5695 (4 Cabins/8 Spaces available)
• Master Cabin $5895 (3 Cabins/6 Spaces available)
• Airfare from Guayaquil $437 or Quito $490 (2016 Rates) to Galapagos
• Galapagos National Park entrance fee & Transit card $120
• Airfare from Louisville to Ecuador Not Included
Only 14 Spots available! $500 Deposit Per Person will Save Your Spot!
For our February trip they expect temperatures to be between 68 and 78 degrees on average!
Master Stateroom cabins 1-4 are located on the Dolphin deck (see deck plans) and have two twin beds (that can be joined together), private facilities, window view, mirrored cabinet, wardrobe, bathrobes, hairdryer, biodegradable toiletries, fresh towels daily, air conditioning and volume controls.
Deluxe Stateroom cabins 5-8 are located on the Iguana deck (see deck plans) and have two twin beds, private facilities, Port light view, mirrored cabinet, wardrobe, bathrobes, hairdryer, biodegradable toiletries, fresh towels daily, air conditioning and volume controls.
Rates include:

Cabin accommodation, all meals, snacks, beverages (including Beer and Wine with Dinner), air or nitrox filled tanks, weights, weight belt, up to 4 dives per day on 5.5 days for 7-night cruise, 3 land excursions, service of naturalist guides/ dive masters, transfers in the Islands between airport and dock (on cruise dates), all other Galapagos Sky services and amenities.
Rates do not include:

Trip interruption or Cancellation Insurance (Required), Diver's Accident Insurance (Required), International airfare to Ecuador, Domestic Airfare to the Galapagos Islands, Galapagos National Park entrance fee $100, Transit card $20, hyperbaric chamber fee, gratuities to guides and crew.
All rates are per person on a share basis in US dollars and subject to change without prior notice. Same genders, willing to share requests are available in deluxe cabins and in master cabins if no deluxe cabin is available. Single passengers who prefer not to share with a same -gender passenger, must pay an additional 65% supplement fee on the published cabin fare.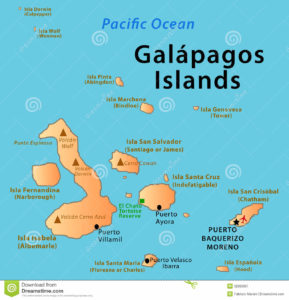 M/V Galapagos Sky -7 Night Cruise

Our Live-Aboard Diving Cruise to Galapagos is seven nights and the itinerary offers a total of approximately 17 – 19 dives (check out dive included) (all weather, current and sea condition dependent) and 3 land excursions on every trip. Diving from tenders/pangas (small inflatable boats) is also the rule and not an exception in this World Renowned destination.
Diving in currents from Tenders is the rule not the exception in Galapagos!
We visit Wolf and Darwin Islands on every trip – the diving there is arguably the best in the world! The Galapagos Sky itinerary has two days with long (you'll be asleep) overnight navigations in order to get to these crown jewels of world class diving.
You will enjoy 4 dives per day at Wolf and Darwin.
While diving the "central islands" on your Galapagos Sky cruise you will experience the diversity of Galapagos diving. Besides our resident mantas, sharks, and seasonal whale sharks, this is also the time to photograph little Galapagos invertebrates in vibrant color as well as keep an eye out for mola molas.
During your time in the central islands, you'll also walk in the steps of Charles Darwin, with 3 guided land excursions. Your first land experience you will enjoy will be the beautiful panoramic views as you climb to the top of Bartolome. Views will include those of Pinnacle Rock in the bay and also lagoons in the distance that those who have watch "Master and Commander" with Russel Crowe will recognize! You will also visit later in the cruise the Highlands in Santa Cruz in search of the Galapagos Tortoises in their natural habitat while later in the day you can finish this excursion with an unguided visit to the Charles Darwin Research Center during free time in the port area. Lastly on Sunday morning our guests will explore the Interpretation center in San Cristobal where much about Galapagos history and conservation efforts can be learned. This visit occurs just before your return flight to Ecuador.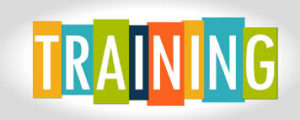 Diving in the Galapagos is advanced due to strong currents, varying visibility and cold water. Divers must be comfortable in these conditions, as well as have very good buoyancy and be able to do negative (sometimes rapid) back-roll entries & descents from small boats. Recommended requirements include 50-100 open water dives, experience in currents, ability in removing gear in water and ability in getting into small boats in choppy seas.
If you don't have the experience but want to go, start planning ahead NOW!
With proper planning, the Seaweed Diver staff can have you ready to have the dive trip of a lifetime.